Birthday organizer Delhi | Birthday planners Delhi | Delhi Celebration - Delhi
Monday, 30 June 2014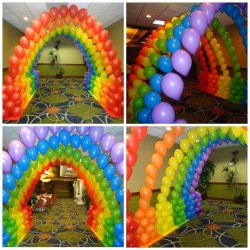 Contacts

Madhav Singh

9818822312
Item description
Birthdays are the perfect occasions to call all your friends and family members and share your happiness with them. An element of excitement does prevail among the party attenders as they know that something new and fabulous is going to come up. A birthday party is filled with food, music, dance and entertainment and that's what excites the guests and make them flock to the party.
Hosting a birthday party is of course, an exhaustive process, and one has to put a whole lot of hard-work in making the party, a grand success. This is because a lot of things need to be taken care of while making arrangements for the party.
To make your work easy, you can always resort to hiring a professional birthday organizer Delhi like us. We shall be assisting you in every small issue in organizing the party without having you to feel tired or exhausted. We have a team of professionals who strive hard to make all arrangements in a well-defined manner which is the reason why we are always in demand.
The first and foremost thing is to plan the venue of the birthday party. You may think it as a cumbersome process, but for us, it is a part of our job and we can help you decide the same. We ask about your choice of the place and how many people you wish to invite to the party. Depending on these requirements, we zero in on the venue.
We decorate the venue with balloons and lighting. We make a blueprint of the decorated venue, show it to our customer, get his approval and then work on actual site. Balloons of different colors, sizes and shapes are used for decorating. Since cake is the most important ingredient of a birthday party, we as a birthday planners Delhi , make arrangements for the same. You can be rest assured that cake comes fresh from the oven and tastes good. We shall even help you decide which flavored cake will go in sync with the party. Making arrangements for other food items on the menu will also come under our sleeve.
A party without music is like a sea without water. Aiming this, we aim at offering calm and soothing music running in the background of the party which will be loved by the listeners.
Overall speaking, if you have decided to handle the task of birthday party organization to a reliable company, then do consider us. We are the best birthday party organizer in Delhi, Noida, Gurgaon, Ghaziabad, Faridabad, Greater noida, Buland shahr, Meerut, Muzaffarnagar, Moradabad, Nainital, Dehradun, Masuri, Rohtak, Hisar, Jind, Panipat, Sonipat, Chandigarh, Indore, Jaipur, Haryana, Manesar, Sirsa, Bhiwadi, Bhopal, Patna, Ludhiana, Agra, Raipur and all over india.Why Delhi Celebration Socializing with people is a human tendency as no one can remain aloof from each other. People actually love to celebrate and share their moments of happiness with others. Celebrations mean a get together of friends and family members. We know that every event is a memorable affair for a lifetime and to make it happen true, we, at Delhi Celebrations, work out on the same. Be it decorating the premises with colorful balloons, or creating a conducive atmosphere for theme decoration, we do it all. Not only are we the best Birthday party planners Delhi but even the best theme organisers in Delhi. You can definitely count on us for making arrangements and organizing kids birthday party in Delhi. We do uplift the mood of everybody present in the party through our fun-filled activities like music, games and rides. Even if you are short on budget, we are still there in your service. Client's happiness is our priority and money comes next to it. All you people out there! Are you ready to Party? Call Us!