Black Labrador Male Puppies are for sale in CRG KENNEL 9871818186 - Delhi
Sunday, 9 December 2012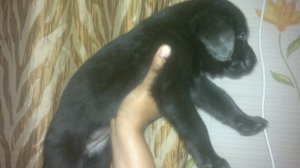 Contacts

Rameshcrg

9871818186
Item description
Finest quality Labrador Black Puppies are ready and available for sale in crg kennel .Very active and Healthy puppies as you can see in the Picture , we have posted real pix of the pups . one month old puppy now heaving self . de-warmed and well maintained Labrador puppies are ready for sale in crgkennel .
For more information visit : crgkennel.in

We Provide Best Dogs and Cats in City.
We Provide Best Veterinarian in City.
We Provide Online Dog Shop .
We Provide Online Pet Products .
We Provide Best Dog Trainers at door step.
We Provide Cargo Service across India.
We Provide Free Home Delivery in Delhi and NCR .
We Provide Boarding Service .
We provide Various Service Related To you Pets

Feel free to call us we love to Care Your Pets.