Online Industrial Automation Training(PLC - Delhi
Tuesday, 25 July 2017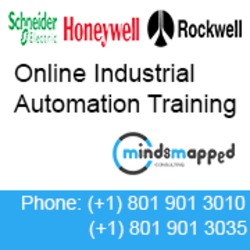 Contacts

MindsMapped

8019013010
Item description
MindsMapped is the leading PLC Programming Training provider in the USA. PLC training is closely designed to make you comfortable while working on different PLC's.
What would you learn in the PLC programming course?
• You will be able to develop PLC programs from scratch.
• You will be having a firm knowledge of ladder logic, PLC programming, and in-depth understanding of a standard HMI (Human-Machine Interface).
• Participants will learn the difference between analog and digital signals and how to bring them into a PLC, process them, and send them back out.
After completion of training program, you can easily pass any PLC interview. To know more about MindsMapped Industrial Automation training call on +1(801) 901-3010 / (801) 901-3035 or you can also email at info@mindsmapped.com.