Finger impression attendance scanner for office attendance use - Delhi
Saturday, 30 August 2014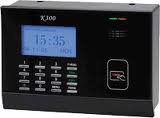 Contacts

subhash singh

8882571932
Item description
Why is Fingerprint matching technology known as one of the best biometric technologies?
8882571932 @ system for attendance
8882571932 @ machine for attendance
Although there are several types of biometric technology, fingerprint is well established as the industry leader. Fingerprint matching technology is universal.
Everyone is born with a unique set of fingerprints, and no two are the same. Even "identical" twins have differing fingerprints, consisting of individual characteristics such as whorls, ridges and bifurcations. A person's fingerprints do not change throughout his or her life, even with age and weight gain/loss. This universality makes fingerprint recognition an extremely effective identification technology. Such biometric time attendance machines are also called Fingerprint Scanners or Fingerprint Readers.