Oracle Apps Technical Online Training at Arrowsol Training Institute - Delhi
Tuesday, 4 December 2012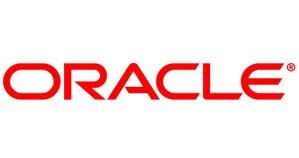 Contacts

Arrowsol training

9246347683
Item description
Oracle Apps Technical Online Training at Arrowsol Training Institute
Arrowsol Training Institute provides Oracle Apps Finance and Tech - Class Room Training - and - Online Training institute in Hyderabad offers the most comprehensive high quality job oriented oracle applications online training and classroom training program at Ameerpet, Hyderabad.
R12 Oracle Apps Online Training & Oracle Apps Financials, Oracle Apps SCM, Oracle Apps Project Accounting, Oracle Apps DBA, Oracle Apps Technical, Oracle DBA, Oracle Apps Manufacturing, Oracle E-Business Suite R12 offered by erptree.com with best practices. We are proud to be providing best services as Documentations, Tutorials and also Discussions Forum.
Contact for More Information at info@arrowsoltraining.com
Arrowsol Training Institute
Corporate Office:
Flat No: 306 KVR Enclave
Beside Satyam Theater, Above ICICI Bank
Ameerpet, Hyderabad - 500016.
info@arrowsoltraining.com
Tel: +91 40 64547101
Mobile: +91 9246347683
91 9248066630.
Branch Office:
Sri Sai Siddartha Enclave
II Floor, Above Mobile Store
Near Image Hospital
Madhpur, Hyderabad - 500081.
Tel : +91 40 64504343
Mobile: +91 8885211311.