Buy Architecture Books - Delhi
Wednesday, 9 June 2021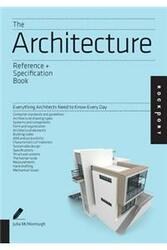 Contacts

Bookswagon

011-41521153
Item description

Are you an architecture enthusiast looking for the right resources? Don't worry because Bookswagon is here to help you! From bibles for budding architects to treatises on the theory and ideas of designs and forms, you can choose from the best books.

Bookswagon is an online store that offers a broad range of architectural books for everyone interested in this particular field, be it a student or professional. With big names such as Le Corbusier and Francis D.K. Ching, there are books on various topics such as design, forms, architectural history, construction and detailing in the form of essays, monographs and diagrams.

Buy all these architecture books covering various aspects of architecture at the best online bookstore in India—Bookswagon.

For more details visit at – httpwww.bookswagon.com/
Email – customerservice@bookswagon.com
Contact us - 011-41521153
Like and follow us on: Linkedin, Facebook, Twitter, Instagram, and Youtube.