Benefits of taking Luxury Tempo Traveller hire in Delhi for outstation - Delhi
Friday, 20 November 2020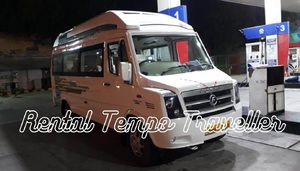 Contacts

Japji Travel

9810833751
Item description
Taking Rental Tempo Travellers is a very good decision especially when you going on a trip with your family or friends.
Here are some points you'll definitely love while travelling in Tempo Traveller with your Family and friends:
1. Spacious seating – The bigger space of Tempo Traveller is enough for your entire family. Our Vehicles seat are very comfortable for you. We have leather-covered cushioned seats with separate leg rest and armrest on every seat. We also have fitted AC on each and every seat.
2.Safe and comfortable – Going towards your destination in Tempo Traveller is all making your journey safe and comfortable. Our Tempo Traveller fitted with Air suspension so that you and your family enjoy the journey comfortably.
3.All the close ones within you – In Tempo Traveller, all the members of your family are together. There's not to worry for anyone in it.
4.Entertainment of all – Our Tempo is fitted with Luxury Lights, HD LCD screens and Digital audio system which you can enjoy with your family members all the way of your journey.
So what are you waiting for book yours Luxury Tempo Traveler hire now, for the good and happy journey with your close ones.