Are You Looking For Android, iOS & Hybrid App Development? - Delhi
Wednesday, 11 September 2019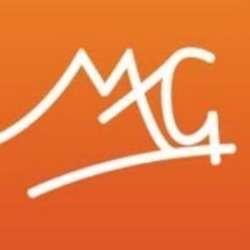 Contacts

9910070501

9910070501
Item description
30+ years experience IIT graduates – PHD's in Business Administration – Degrees in Software Engineering from USA, India – Certified Professionals – we have them all at
Rohit Kapur (Chief Worker 9910070501

MAG Studios
MAG Studios is a software development, website design and online marketing company spearheaded by people who have obtained their technical skills from IIT, MBA's from the United States and have gone ahead to either do their PhD's in business administration or additional technical and business management courses from reputed institutions all over the world.httpwww.mag-corp.com/

MAG offers you the perfect blend of technology with a keen business sense, so your software solutions and websites are not only efficient and productive but are also geared towards increasing your business markets, customers and revenues.

MAG is working with some of the largest and brightest IT companies all over the world doing all their software development, website designing and online marketing in an outsourced mode, growing them and also growing itself. In addition to supporting the IT companies, MAG also works with clients in other industry verticals using its technical and business know-how to enhance their efficiency and grow their revenues.

We hire the best talent and we train and send them for further studies to ensure that they stay the best and in tune with the latest technology and standards in the software development and website designing domain so our clients always get the latest and the most efficient features.