All India Muslim Personal Law Board on Meeting Conference - Delhi
Friday, 19 April 2019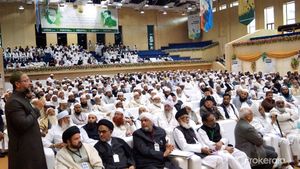 Contacts

9834397200
Item description
All India Muslim Personal Law Board(AIMPLB) Islam provides comprehensive guidance to its followers in every sphere of life, belief, prayers, social behaviour, civil conduct, personal and social relationship, family affairs and personal life.
Most of the Muslim sects are represented on the board and its members include prominent Muslims from cross section of the Indian Muslim society such as religious leaders, scholars, lawyers, politicians and other professionals.

For more details:
Website: httpwww.aimplb.co.in.
Email: aimplboard@gmail.com, or contact at +91-11-26322991.