Sub-zero home professional models - Delhi
Friday, 15 February 2019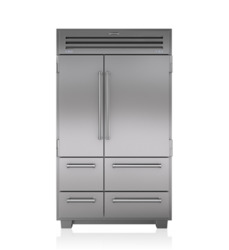 Contacts

sourav mondal

7042971938
Item description
Our company is the most reliable company for professional models because our company provided the best professional model product. That types of product user buy in online. Those type of excellent product our company manufacture. Sub-zero home is the India best quality product manufacture company.
The side by side refrigerator freezer is a perfect high-end kitchen appliance for a large family. The refrigerator is designed to help you store all your favorite ingredients seamlessly and to make usage easy.
SubZero offers a wide variety of professional models in side by side refrigerator freezer. These high-end refrigerator models feature advanced controls and chic stylish designs to create a bold new image for your refrigeration.