Annamalai Study Material by DistPub – Business Research Methods - Delhi
Wednesday, 26 December 2018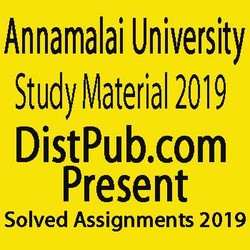 Contacts

distpubindia
Item description

DistPub is one of best academic support portal.
Solution provided by DistPub.com
so visit our website DistPub.com or send email to distpub@gmail.com
Q1: "Advertising increases competition and improve life -style by helping to bring new product to the consumer". Do you agree or not? Substantiate your views.
Q2: Persuasive advertising is the most obvious kind of advertising- Do you agree? Elaborate the reasons.

Q3: It is said that advertising is a waste of scarce resources in a developing country like India. Do you agree? Substantiate your arguments with appropriate examples.

Q4: Give examples of consumer behaviour concepts applied to sales promotion.