Diagnostic Center - Delhi
Monday, 18 September 2017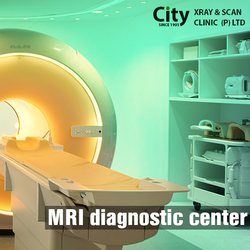 Contacts

City Xray Clinic

01147252000
Item description
A diagnostic center is a place which provides all the diagnostic facilities to a medical professional or to the general public. It has all sort of machines such as CT scan machine, X-ray machine, equipment for a general health check-up, etc.
City x-ray and Scan Clinic (P) Ltd is one of the best diagnostic center in Delhi, which offers best diagnostic services. You can book a test and get the reports online. You can find out the comfortable and affordable services at City x-ray and Scan Clinic (P) Ltd.
Why Choose Us?
Latest techniques
Skilled professionals
Online Reports facility
Accurate results
Cost-effective services
Experienced Pathologist
Complete range of diagnostic investigations along with a variety of amenities to make you feel as comfortable as possible.
Highly advanced medical equipment
High-class diagnostic services of imaging and laboratory facilities
Accurate reporting
Quality in Diagnostics.

Book diagnostic services like MRI, CT Scan, X-ray, Ultrasound, BMD, and mammography in Delhi's best clinic.