iPhone 7 (32GB/128GB/256GB) Up to 60% Off! - Delhi
Wednesday, 8 February 2017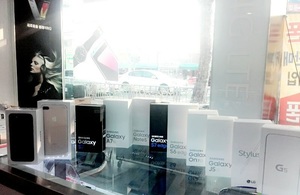 Contacts

Muhammad

98002020111
Item description
Top Brands Electronics, Up To 60% Off!
iPhone 7/iPhone 7 Plus 32GB/128GB/256GB
iPhone 6/iPhone 6 Plus (16GB/64GB/128GB
iPhone 6S/iPhone 6S Plus (16GB/64GB/128GB
Samsung Galaxy S7 Edge (32GB/64GB
DJI Phantom 4 Quadcopter Drone
All Phones are Factory Unlocked) still wrapped in box! Original Warranty Bill valid till Jan 30 2018! Available in all colors!
Asking price - Rs. 25000 to Rs. 40000
CASH ONLY
E-Mail: sherwani_m@yahoo.com or Tel: +1 (647) 362-9754 to discuss.