6 Weeks / Java / .Net / PHP Training in cmc Noida / Delhi - Delhi
Thursday, 29 May 2014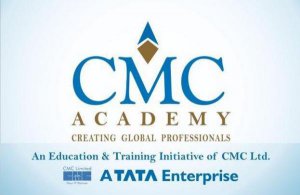 Contacts

Bhawna Saxena

9555902440
Item description
CMC DELHI Preet Vihar offers structurally and functionally multi-tier programs, giving emphasis to creative learning, thus brewing a student as a true professional. A faculty of practicing project managers provides solid grounding in fundamental concepts. Ample practice on real-time projects makes the student productive in a job from day one. CMC DELHI offers a wide range of programmes for beginners and for career advancement. Students of CMC DELHI are well placed in leading companies like TCS, Steria, Fiserv, Technosys, HSBC, Applabs, Convergys, Polaris, and many more.
CMC Delhi invites Summer Internship & Industrial Training for B.E., B.Tech, MCA students in Delhi.
We offer 6 weeks / 45 Days Project Based Industrial Training especially on following domains:

1. Oracle
2. Android
3. Robotics
4. Networking, CCNA, CCNP, MCITP, etc.
5. .Net
6. Cloud Computing
7. PLC Scada
8. Java / Advance Java
9. PHP
Duration of the training is 6 Months/ 4 Months/ 6 Weeks.
Please feel free to contact us for any further clarifications.

CMC Ltd Delhi/Noida Contact Number & Address
Contact Person: Bhawna Saxena
Mobile: 9555902440
enquiry@cmcvikasmarg.com
G-18, Preet Vihar, Delhi.