Placement Consultants in Delhi NCR | Placement Agencies in Delhi | DABS India - Delhi
Friday, 11 October 2013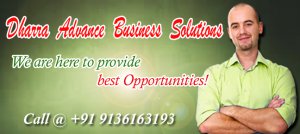 Contacts

om dharra

09212202747
Item description
Call at: 9212202747, dabsindia.com

Dharra Advance Business Solutions (DABS India)offer world-class placement as well as settlement services operational. It is managed by highly qualified professional manpower specialist consultants with several years of training and experience. Through a unique combination of skills, competencies, knowledge and favorable experience, DABS India is able to offer Manpower services ranging from consultancy to turn-key project implementation and operation. The company recognizes and caters for the special personnel needs of clients in the various industries

Our Placement Sectors: IT, Non IT:- Architect and Interior, HR and Administration, Import and Export, Manufacturing, Hospitality, Event Management, Financial and Accounting, Banking and Insurance, call center and BPO, Marketing Sales and Advertising

Search: HR Placement Consultants, Jobs Consultants, Placement Agency, HR Manpower Consultants, Recruitment Agency, in Delhi, Gurgaon, NOIDA, NCR, DABS India.