Access Control System in Gurgaon - Delhi
Wednesday, 21 November 2012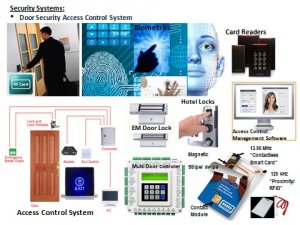 Contacts

Jitender Kumar

9811410963
Item description
We are a specialized company with expertise in to the Access Control Systems- Card Based Access Control System, Biometric Access Control System, Door Access Control System, Boom Barrier Access Control System, Flap Barrier Access Control System, Turnstiles, Door Interlocking System, Antipas back Access Control System, EM Locks, Strike Latch Electronic Locks, RFID Card Reader based access control system, fingerprint based access control system, face recognition type access control system, palm reader type access control system.
We are dealing in following brands- Honeywell Access Control Systems, GE Access Control Systems, Siemens Access Control Systems, Ingersoll Rand Access Control Systems Smarti Access Control Systems, HID Access Control Systems, Spectra Access Control Systems Syris Access Control Systems, Rosslare Access Control Systems, RBH Access Control Systems etc.
We provide services in- Gurgaon, Delhi, Noida, Faridabad, Ballabgarh, Manesar, Panipat, Ghaziabad, Bhiwadi, Bawal, Rewari, Sonipat, Karnal, Ambala, Chandigarh, Ludhiana, Jalandhar, Amritsar, Agra, Gwalior, Jaipur, Palwal and all the other areas of north region of our country.

Facility Access Control System Features
•Easy Configuration of Employee Access Rules
•Drag-and-Drop Access Granting and Restriction
•Easy Configuration of Company Structure
•Slick Employee File Input and Maintenance
•Quick Schedule File Input and Maintenance
•Integrates with Other security Applications
•Create Several Departments, Groups, and Positions
•Extensive Reporting
•Real-Time Viewer
•Easy to Maintain
Facility Access Control System Benefits
•Control Access 24/7/365
•Monitor & Control Access for Visitors
•Save Money by Not Having to Replace Locks & Keys
•Ensure Security with Employee Picture on Badges
•Schedule General Admission Access Times
•Create Holiday Schedules
•Monitor & Quickly Resolve Issues with Forced Access & Ajar Doors
•Review Security with Detailed Reports on Access & Door Events (Ajar, Forced Entry)
•Manage All Types of Doors & Turnstiles
Facility Access Control System Benefits when Combined with Employee Time & Attendance or Employee Scheduling
•Facility Access Control Permits Access Based on Employee Schedule
•Deny Facility Access Following Termination
•Map Access Points by Department
Contact US about our facility access control systems.