Adorable and lovely Shih Tzu puppies for sale. - Delhi
Thursday, 21 July 2022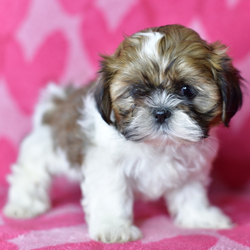 Contacts

Granit
Item description
Adorable and lovely Shih Tzu puppies for sale.
We are giving out our Shih Tzu puppies to the best and forever homes. The puppies are ready now to go to their new homes. Puppies have had their registrations, vaccinations, vet checks and are up to date on all their papers. Below is more information about the puppies:

Breed: Shih Tzu
Ages: 9-15 weeks
Sex: Males/Females
Colors: We have a variety of colors.

However, if you are looking for more information about the puppies, you can get them through httpsadorablepetsstore.com/shih-tzu-puppies-for-sale/
You will also be able to make your choice of puppy from there. So just check our Website and get more information and photos of the available puppies. Or you can get in touch with us through Whatsapp on +4915781360755 and we will be able to give you all the information which you need.
Thanks and we will be waiting.