Vehicle Tracking System for Rs. 5400 - Delhi
Wednesday, 7 December 2011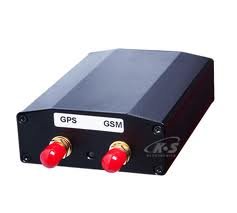 Contacts

Ashish Kumar

09958494134
Item description
Main functions
Positioning and Tracking: Use the on-line Positioning Platform or the cell phone to locate the exact location , distance , speed, direction of vehicle on a map.
Triggering Emergency Alarm: Press the SOS switch to send out alarm to authorized numbers.
Remote controlling oil and circuit: you can control the oil and circuit via the unit by SMS anywhere and anytime.
Remote Monitoring: Remotely monitor vehicle from your computer, blackberry, tablet or other mobile.
Over speed Alert: Send SMS to the unit to start the movement alert function. When the vehicle over speeds, the unit will send the overspeed alert to all authorized numbers.
Geo-fence: Set up a geo-fence for the unit to restrict its movements within a district. The unit will send the message to all authorized numbers when it breaches the district.
Restart the unit: send SMS to resume the default of unit.
Auto Track: You can set up auto track by SMS or on-line positioning platform.
Mileage statistics; ACC checking; cutting off power and alarm.
Compatible with the original anti-theft alarm: It will send SMS alarm after the original anti-theft alarm warning.
Blind report: When there is no GSM signal, it auto stores GPRS location data. Once GSM signal is established, it then reports the GPRS data.
Fuel levels can be monitored on the VTS Platform.
You can remotely listen to sounds within 5 meters of VTS system.

Modify the IP and Port of Communication Protocol for different on-line positioning platform

GPS Vehicle Tracker Installation

Application

Vehicle Rental/Special Tracking System
Finance and Insurance Business Tracking System
Car Command centre and Dispatching System
Heavy Construction Vehicles Tracking Device
Shipping Cargoes Tracking
Spy surveillance.
Theft Prevention and Recovery
Individual car owners
Avoid misuse of vehicle by Drivers and others.