CMJ University start Industry Collaborative Education with APEX Group - Delhi
Sunday, 4 September 2011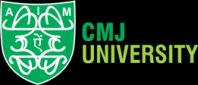 Contacts

C A Anantha

08042770000
Item description
We are glad to introduce ourselves as Service Provider of CMJ University, Shillong, Meghalaya for Industry Collaborative Education and Research Program. We intend to expand the opportunity available with us across the India to all the go-getter education entrepreneurs .By our appointing Exclusive Information Center to promote Industry Collaborative Education and Research Program of CMJ University in your city. This opportunity is simple in operations, productive in yield and offering you a unique chance that would help you to learn , earn social recognition and reputation.
By nature, we are drawn towards relationships where we can provide real benefit to all those who come in touch with us. In fact we measure our performance by your results. We team up with you in a process that control and achieve regional superiority and success in this new venture with us.
If you are running any corporate, educational institute or want to establish new business with collaboration of the Industry and prestigious university and can provide needful guidance to the students, interested for taking admission in the various Industry Collaborative Education and Research courses of the CMJ University. You can get or offer to your Employee fee share up to 30%and study material in eBook format without any extra cost.
Most effective and highly demanded more than 200 courses offered by the CMJ University with Industry collaboration.