Factors Influence the Production of Corn Grinding Machine - Delhi
Friday, 14 April 2017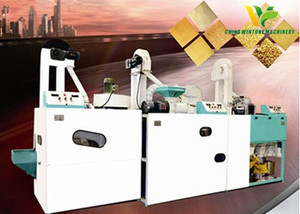 Contacts

Win Tone

+86-371-86635811
Item description
Factors Influence the Production of Corn Grinding Machine
In the process of corn grinding machine operation, many factors will have certain influence to its yield, to understand these factors can help increase the production, so, what are the factors which influence the production of corn grinding machine?
The capacity of grinding material. Corn after grinding, because of the endosperm is scraped off gradually, with the skin after grinding way of pushing, material capacity ease, corn grinding machine unit flow rate is also reduced.
The degree of crushing material. In the operation of corn grinding machine, grinding zone length increases with the reduction of rolling clearance, then, fast roller teeth increase the function of material crushing degree, but corn grinding machine unit discharge reduce accordingly.
The height of the gear grinding. In the grinding process, with the gradual wear and tear, gear grinding mill tooth is not easy to hold the material, and slide along the roller on the surface of the increase, the material in the grinding area movement speed reduce. Because of the height of the gear grinding reduce, material of two grinding clearance decrease, gradually reduce the corn milling machine production.
Grinding material particle uniformity. When there's huge material particle size difference in the same grinding system, some of the smallest particles are not subject to the grinding effect, as a result, the corn grinding machine can not function well, decline in existing production.