Art Planet Store (Art Material Supplier in Delhi - Delhi
Tuesday, 2 August 2016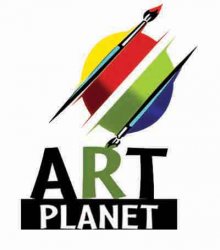 Contacts

Siddharth Gupta

9899277923
Item description
Art Planet, started as its first and a small art supply store at the heart of New Delhi city in the College of Art campus in the year 1990. Since then the objective is to provide best available art material to art students, professionals, hobbyists and all other art lovers with dedicated service in terms of delivery and product knowledge.
We are one of the oldest present in the industry having a long experience of more than 35 years. Our primary objective is to provide with the most exclusive and widest range of fine art and drawing supplies under one roof along with best product knowledge through our experience. It helps consumer to select the desired product. And with this experience, we are now able to maintain a well equipped dedicated store for pure fine art and drawing supplies at Lajpat Nagar-1, New Delhi.
With the same objective we are now present online in order to reach out more consumers and art lovers and provide them art supplies from the house of world's finest art material brands at their doorstep.