I am looking Job - Delhi
Wednesday, 25 January 2017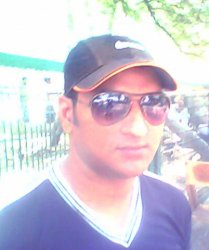 Contacts

Faiz Saifi

+919873955801
Item description
FAZAKKIR HASAN (FAIZ
73-A, DDA Flat
Near, Red Light Shastri Park
Delhi- 110053
Mob.+919873955801
E-mail-faizsaifi@gmail.com
CAREER OBJECTIVE
I wish to work with an organization that would provide me a wide spectrum of experience, exposure to grow and excel in my career. I am aspiring for a job profile that would give me ample opportunities to diversify and enrich my skills and talents in challenging and performs driven work environment.
EDUCATIONAL QUALIFICATION
MBA From Punjab Technical University
B.Com. Passed From M.J.P Ruhailkhand University
12th Passed From UP Board
10th Passed From UP Board
PROFESTIONAL QUALIFICATION
A
Diploma in computer (Dos, Word, Excel, PowerPoint, FoxPro, Windows-2000
Coral Draw, PageMaker & Photoshop, Illustrator, Freehand, Tally7.2
B
Hardware & Net Working
EXPERIENCE
Since Six Year Working as
Marketing, Advertising, HR, PR, designing.
CORRENT WORKS
Marketing, Advertising, PR, Creative Designing(6Years
From:. HM Graphics (P) Ltd.
COMPUTER EXPOSURE
Well versed with Business Application Software's e.g.
Operating Systems: Ms-Dos
Application Package: Ms Office (Word, Excel, Power Point
Internet: Familiar with Internet operations and with
Outlook Express. (E-Mails System
Other's: Downloading / installing any software.
Well knowledge in window 95, window 98, window 2000, window millennium, window xp.