EMPI Business School Call 09310021800 - Delhi
Friday, 6 September 2013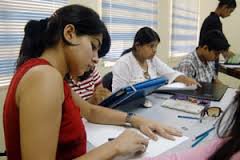 Contacts

Aahuti Raj

09310021800
Item description
We are a group of professionals who believe that with passage of time our educational system has got heavily slanted towards scoring marks to somehow pass the examination. While it encourages a few to come up in life, the potential of a vast majority of intelligent minds is suppressed.
Spotting the potential young minds and building capabilities worthy of an Entrepreneurial-Manager, is thus the raison d'etre for our continuously striving to create an ensemble of excellence - the faculty, the students and a well tuned learning environment.
Prompted by late Chairman Col. Satsangi in the year 1994, to fill a need for establishing a management education center at the CSKM Educational Complex and preparation of a blue print for setting an institution which will nurture giftedness by Psychologist-Consultant Pankaj, the concept got concretized when former Director BHEL, Sr. Management Consultant Commonwealth (UK) & President IEEMA Mr. Gurnam Saran, stepped in as EMPI's founder President.
Instant student applicants seeking admission, with majority of them drawn from highly intellectual family environments (Civil and Armed Services, Business Executives, Entrepreneurs and the like) to our Programmes, indeed confirmed our hypotheses about the need for launching a different type of institution. Result... our spirited EMPIans - Lady & Gentleman Young Managers (LYMs/GYMs) as we call them.